On the 11th and 12th of March 2016, greek foodtales proudly supported and sponsored Antigone, by Sophocles, a political thriller, which remains relevant in our modern times. It challenges us to think of answers to questions about the position of the individual within the society, the empowerment of women, loyalty and love.
A tribute to our partners "women who farm": Lokris (Vagias SA), D. Taralas Elinos S.A., Marianna's Vineleaves, Nostimo.
The VIP guests in those two days had the opportunity to taste Greek delicacies from a full buffet and drink orgnic wines by the Taralas Family.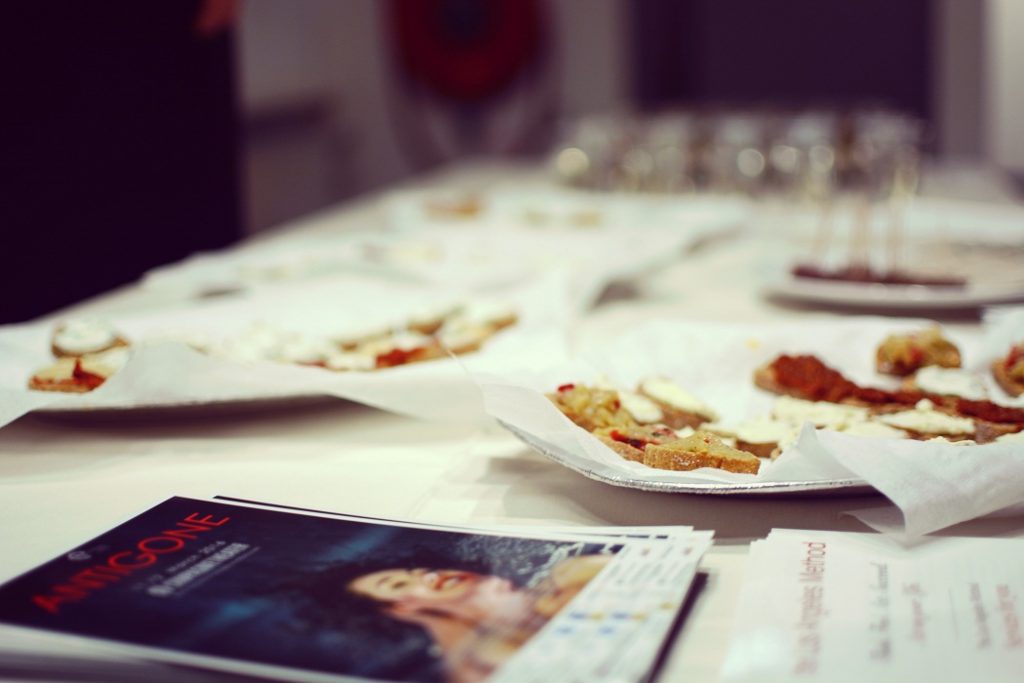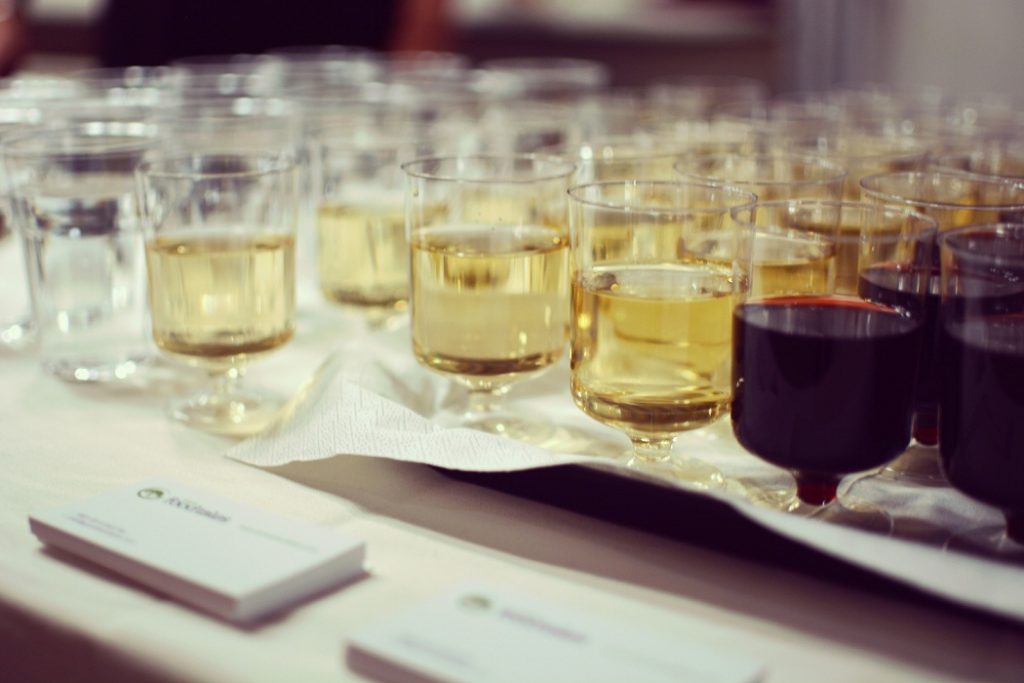 Also, the VIP guests received a gift bag by greek foodtales: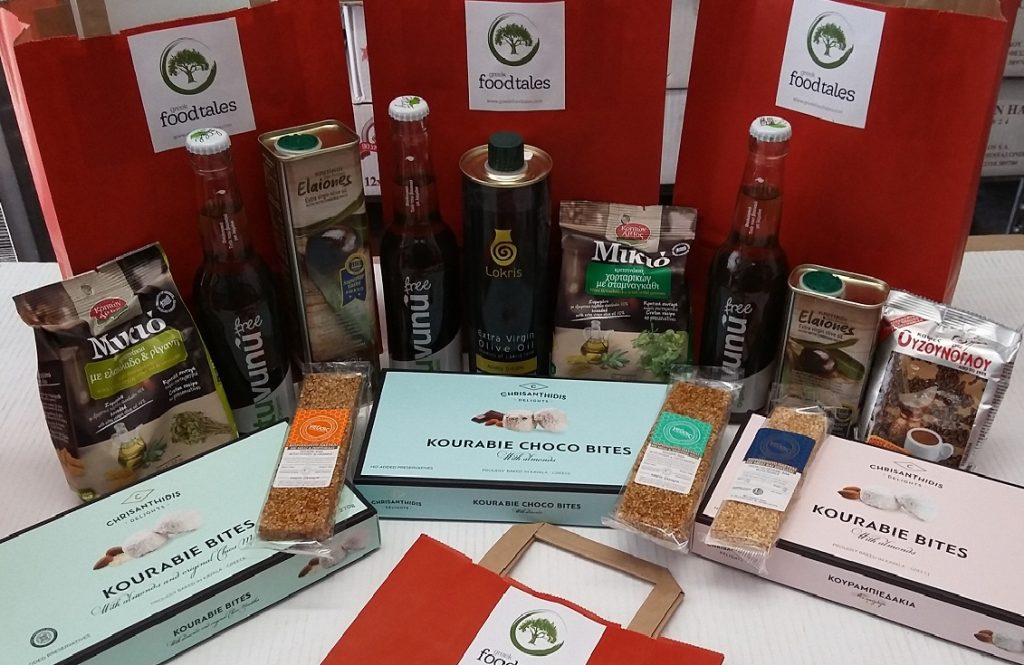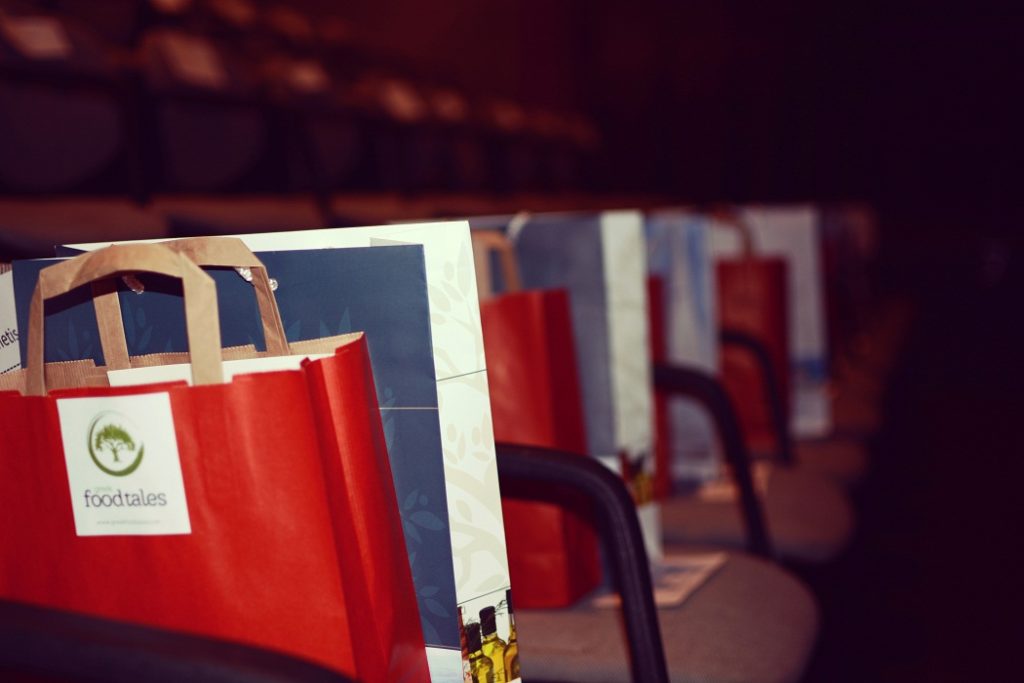 Photos by Mirko Merchiori Photography & Τheodoros Matakiadis
Antigone by The International Theatre In English
Adaptation by Cintia Taylor
Music by Simone Giacomini
Choreography by Melanja Palitta
Costumes by Katerina Papanikolaou
Lights by Chico Wadilie
Theodora Voutsa Productions
March 11 and 12, 2016 at Compagnietheater Amsterdam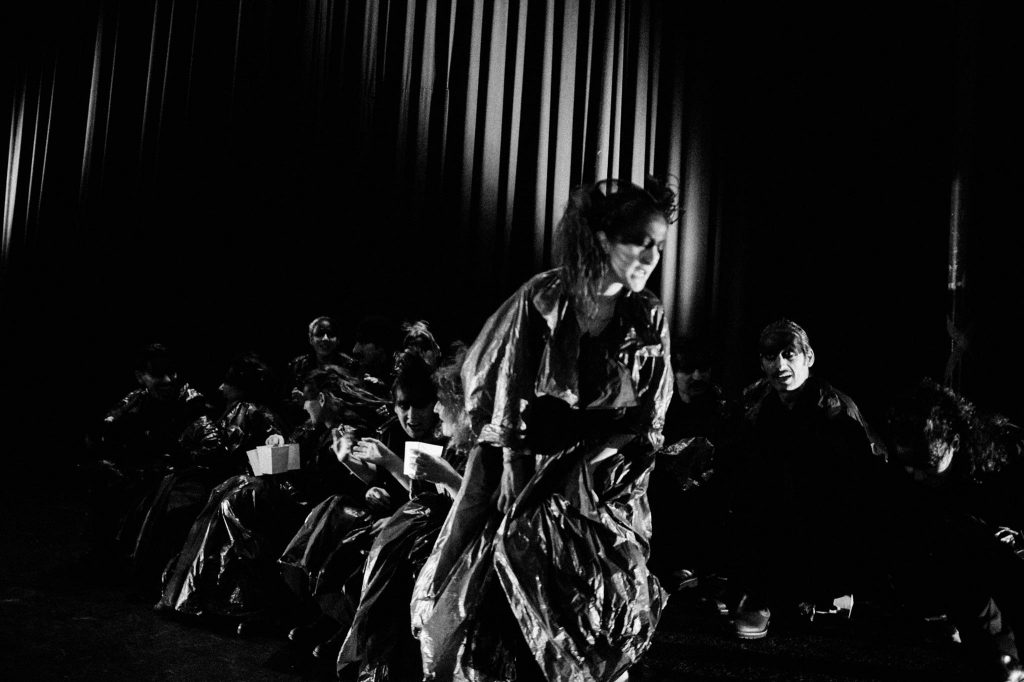 Cast:
Caroline Bech, Lolu Ajayi, Simona Beltrami, Chandler Bullock, Blanche Belamide, Christine Blakeley, Francis Cox, Hale Ceyhan, Anna Anna Papagiannaki Divani, Laurens De Laurens de Groot, Imra Dincer, Muge Ergecen, Vasiliki Koutrouli, Arif Murat, Serkan Kaba, Ken Kitchen, Lisa Luca,Elisha Moore, Amelie Amélie Onzon, Brian Brian Pagán, Perikles Panagouleas, Leon Van Léon Van Waas, Eleftheria Vakaki, Martha Van Der Bly, Mike Wijdenbosch, Caroline Stas, Cris Blis.
Special appearances by: Saskia Houttin, Sophie van Leeuwen
Guest Starring Adrian Brine as Tiresias
Crew:
Translation: Theodora Voutsa, Adaptation: Cintia Taylor and Theodora Voutsa, Original Work and Dialogue by Cintia Taylorr, Music: Simone Giacomini, Choreography: Melanja Palitta, Lights: Chico Wadilie, Costumes:Katerina Papanikolaou, Executive Producer: Greta Oros, Stage Manager:Despoina Kairi, Production Administrator: Despoina Moisiadou, Assistant to the Production: Kyra Pyromali, Chiara Bene Bukowski, Hester Bruikmann, Assistant to costume designer: Olga Papadima