August 15th in Greece calls for a big celebration!!! The whole family always gathered in the village around a seemingly endless table! Three generations of family & now a fourth! Food & drink never end & so are the stories plentiful! This is a true family get together! Hours spent around a table, delicious food, good drinks, beautiful people & never ending chatter & laughter! This is the essence of the Greek food culture… social interaction… the best psychotherapy!!!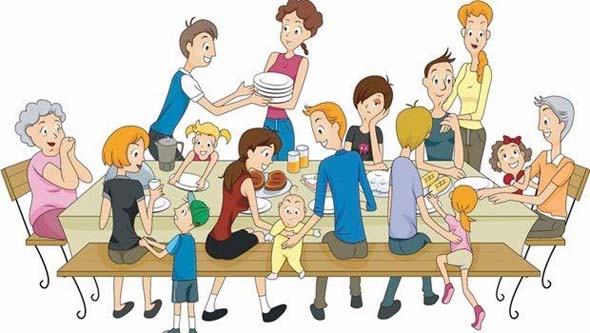 It has been a few years since grandma "handed over the reins"! It is now the young who prepare the food but of course her meatballs are still included in the meal. It is a wonderful recipe. "Your mother refused to eat vegetables, my child" she would say. "I had to give her the proper nutrition somehow… so I would mash the carrots, onions & parsley & hide them in the mince!". I knew the story by heart but I always let her tell it as she did every year! "Hard times were those my child… there was not enough money to buy meat. Half a kilo of mince to feed so many mouths. It was always beef mince… The pork was kept for Christmas dishes…" she would say while smiling. & then always came her "piece of advice"… "Nowadays you made it a habit of using stale bread to make meatballs… in those years there was barely enough bread to eat let alone to let it go stale! We used bulgur wheat… Tasty & nutritious!"
At this point I would say to myself "Grandma if only you knew what a nutritional treasure you have given me!". The bulgur wheat… rich in fibers & unprocessed, free of additives & preservatives. By adding it uncooked it absorbs all the liquids from the mixture & can be cooked while remaining nutritious. All the juices from the meat & vegetables remain part of the food & do not fill our dish! The "fluffy" result is unbeatable!!!
Make the recipe for yourself by clicking on the photo: