We, "greek foodtales", quite often received the question why we took this initiative to promote the Greek #food_culture. There is not only one reason why we love what we are doing…
From one side we love to take new opportunities & learn through a new process, like the one of building up a new company in a quite complicated sector as such as the retail #food_sector. A business which can be considered of safe profit margins with low investment or inputs that is not just economically viable but also takes care of the social dimension through high-quality products for all.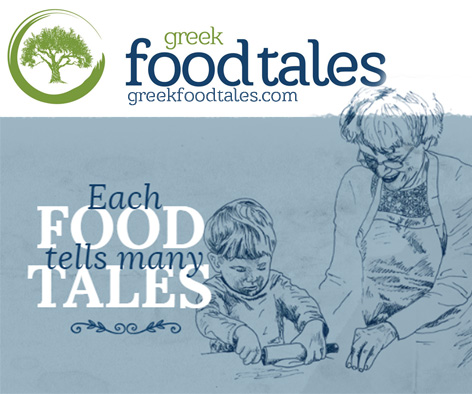 However, these were not the main reasons driving our decision to initiate "greek foodtales". The dream, the values & the vision of our team were the ones which build up trust & drove us to support this idea. Because when times are low, you remember your values & vision & they remind you why you are doing this in the first place.
How this can be summarized:
– Good food product is the new standard within our food system — encouraging the production, distribution, accessibility & consumption of #high_quality_food to build a #healthy & #sustainable food system. #Good_food should be healthy, delicious, safe, aesthetically pleasing & affordable.
– A good food system should contribute to a thriving economy where all participants in the food supply chain receive fair compensation & fair treatment, ensuring that high-quality products are accessible to all. At "greek foodtales" small & mid-scale #family_farms / producers are discovered & supported from all around #Greece; bringing #cultural_flavours with their products.
– Having strong belief in #innovation, "greek foodtales", looks for traditional, #authentic, tastes in an area where young Greek producers have managed to innovate & differentiate themselves, both in terms of the product but also in terms of packaging.
– Strong believer of networks, we believe that "greek foodtales" can play a role creating a #Food_Network, around #modern_Greek_cuisine; including content, using social media & video to connect tradition with modern & help a new generation of home chefs by proving a range of recipes & tips to make cooking simple & fun.
To make the long story short "greek foodtales" capture the grassroots passion for food & community that is so important to our generation today. A catalyst for supply chain innovation to improve the way we share high-quality food products, how we improve the food delivery model, how we bring the joy to eating & making our concrete jungles less lonely, how to bring back the human touch to our food culture.
**Share your thoughts on exploring how to exploit the dynamics of modern authentic greek production…**